Artist Spotlight: David and Melanie Leppla
Page top image size: 1000 x 500 px
Artist Introduction by Noele Alampi
Manager, The Gallery of Fine Craft at WheatonArts
For almost 25 years, I have had the honor of representing the works of both David Leppla and Melanie Guernsey Leppla. Each has participated in numerous Creative Glass Fellowship Alumni exhibitions and event weekends. In fact, you may have seen them in person at our Annual Studio Sale. David and Melanie's individual work has evolved over the years and reflects a natural and organic theme.
Melanie's glass Kyoto Lanterns emanate a warm, inviting glow that entices the viewer to move in closer to see the fine detail of lush berries, fruit, and leaves. Melanie captures the soft smoothness of ancient worn rock with her Cairn Series, making one question if they are actually made of blown glass. Her choice of rich colors and satin finish invokes a calming, almost meditative feeling.
David has created a variety of Series over the years, including Safari, Seascape, Floral Urn. Still, his newest Seed Pod series reflects his skilled use of technique and keenness for capturing a moment in nature. The pods are ripe and ready to burst from their leaves.
Knowing David and Melanie for all these years, I continue to be excited about their next new designs.
David and Melanie met at WheatonArts during their 1986 Creative Glass Center fellowships. Melanie came from RIT, where she had just finished her BA, and David from Kent State, where he just completed his MFA degree.
They have been sharing a studio since their fellowships and were married in1991. They have worked together and collaborated on a few series over the years but primarily work separately with an assistant on each of their own designs. They have found that they are more productive in realizing their own unique visions when they work separately.
Additionally, by alternating blowing days, as they do, they can keep their assistant busy and create time for each other to finish their glass and perform other essential tasks. As a couple, sharing glass as their medium of personal expression, they cannot help but be influenced and inspired by each other's work. Their shared intrigue with nature is reflected in the continual exploration of forms, colors, and textures in both their work.
More important than sharing ideas, technical information, and labor, they share a deep understanding of the pleasures and pains of working with glass in particular and are able to carry each other through the inevitable highs and lows of their careers. They are always working to improve their current designs and always have another idea on the back burner. Their work is a continuum. One design influences the next, although drastic change can be seen from the beginning of their careers to their current state. David and Melanie look forward to seeing what develops next.
You can visit their gallery, Mad River Glass Gallery, in Waitsfield, Vermont.
Shop WheatonArts for David Leppla's work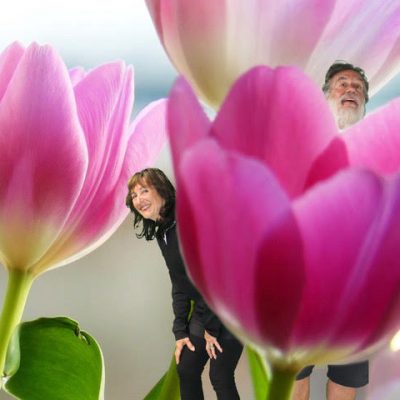 ---
Back to Blog